Price: $215.00
This online ALF Core Training course was designed to prepare students for successfully taking the ALF Core Competency Exam. Working closely with DOEA, this was the first approved online core training course. We set the standards! That includes one of the highest exam pass rate for all web-based and face-to-face ALF Core Training statewide.
Completion of the required 26 hours of course work and a score of 75% or higher on the Practice Exam is required to earns a 'Certificate of Achievement' and eligibility to take the Core Competency Exam.
The course consists of eleven modules. Each module begins with a review of specific regulations and proceeds to the colorful audio/visual display of content. The module concludes with a mini quiz. At the end of the final module, there is a practice exam. The format and test are similar to the Core Competency Exam. The practice exam was developed to prepare you for the Core Comprehensive test. Within the course you will find a study guide. This can be printed from the website or a copy mailed to you for an additional charge. Facility forms and resources are included in the course.
Should you have questions during the class you can either post them on the 'Q & A' Discussion Board, send an email to the instructor, or call her directly. Upon satisfactory completion of the course you will receive your printable certificate of achievement confirming that you have met specific eligibility standards to take the Core Competency Exam.
Note: While this course is designed to prepare the student for taking the ALF Core Competency exam. There is no guarantee that completion of the course will result in a passing the exam. Responsibility lies with the student to diligently study and prepare for the exam.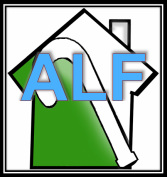 Price: $49.99
This online course is designed for those students who have already completed the 26-hour ALF Core Training course. The purpose of this course is to further prepare you for taking the required Core Competency Exam.
The focus of the course is a review of relevant statutes and administrative code. Topics are presented in ten modules. Each section contains a knowledge review or mini practice test. There is a practice exam at the end of the course. It is formatted like the official exam. You may take the exam as often as you like. Feedback is provided as to the correct answer and your total score. A study guide is available within the course for download at no charge.
Completion of this course does not guarantee a passing grade on the Core Competency Exam.